Partnerships in South Africa
Envu is committed to developing people and partnerships for the benefit of society.
We are engaged in a number of multi-stakeholder approaches including partnerships with governmental and non-governmental organizations and international development agencies.

Partnership Activities
We develop specific Sustainable Development initiatives with key customers. Promote the responsible use of products through education and training. Partner with customers to help set, achieve and report on sustainability goals and successes. Empower employees to approach sustainability from a customer and consumer perspective.

By involving our partners in the process, we help meet our end users' expectations, both today and tomorrow.

SAPCA and Envu – a proud association
Envu is proud to support South African Pest Control Association in a number of key areas.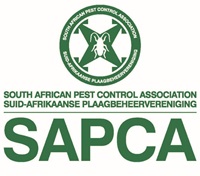 Established in 1964 the South African Pest Control Association functions as the voice for the South African Pest Control Industry & provides its members with an extensive range of support services focusing on the following key areas: research & development, brand awareness, legal support, affiliation and internal support services.
SAPCA's affiliation with National Pest Management Association (NPMA), the largest international pest control association which has been instrumental in the certification of programmes has opened new doors for the association and its members. This relationship allows them to further the science of pest management in South Africa by ways of promoting global pest control protocol and the interchange of knowledge.
The professional pest control industry provides an important function within society:
Protecting public health and well-being,
Maintaining the integrity of structures
Preventing unnecessary loss of certain food commodities.
Envu's products help achieve these goals.